GIFT IDEAS FOR VALENTINE'S DAY
SIGNATURE GOLD SCENTED CANDLES
The signature collection with 5 iconic scents from Maison Shiiba
FREE DELIVERY
From €70 via Colissimo and Mondial Relay
SECURE PAYMENT
By credit card (Visa, Mastercard, CB), Paypal
THE SILK ROAD
A temporal and olfactory journey in this collection inspired by the Silk Road which takes you nearly two thousand years back to the era of itinerant merchants and the first trade routes. 
Quick order, the rendering is great and the candle smells super good.
Magnificent personalized candle ✨ Extraordinary orange blossom fragrance, really satisfied Congratulations for the scents and the originality of the little messages 🙏
Pauline Malfondet
2022-12-22
Quick, neat order. Sending photos by text message to view the engravings is great, very good point for the very friendly exchange with the person in charge of my order, I am delighted and I would certainly recommend to test other products.
laurence borge
2022-12-18
excellent service, available and very interactive to respond to my request! thank you
Typhanie Le Gall
2022-12-17
Perfect, speed and communication at the top. The result will be perfect for my guests
Magnificent candle, it is very beautiful, it smells extremely good, I can't wait to discover the message
Excellent quality product. I bought a personalized candle and I am more than delighted. Very warm telephone contact and very fast shipping!
Lara Moustachi
2022-12-13
great candles, I recommend
Very good quality candles with wonderful smells. The team is top notch. I recommend this brand to everyone and I will recommend without hesitation.
I placed the order on Sunday evening and I received the personalized candles on Wednesday for my wedding which was taking place on Saturday. Very fast, quality of candles and perfect engraving, top fragrance. And customer service very easy to reach and very pleasant. It was a first small order, I will not hesitate to make a second soon. Thank you!
OUR OTHER PRODUCTS
EVENTS
Are you looking for a gift to customize in the image of your company or for a wedding?
Maison Shiiba has solutions for you.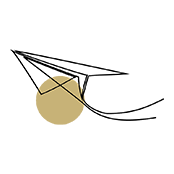 Colissimo delivery
Order shipped quickly shipping d+1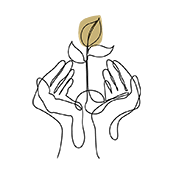 100% VEGAN WAX
we choose to work with a Colza & Soy wax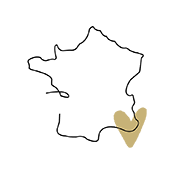 made in france
We produce our candles in our workshop in Cannes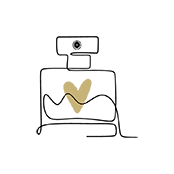 UNIQUE SCENTS
We work with an ancestral family with oil
Read more
A personalized scented candle from Maison Shiiba will surely suit all your events. It is an original and personalized gift for : 
a little attention
a pregnancy announcement
a gender reveal
Mother's Day or Father's Day.
a gift for a birthday,
to convey an intimate or secret message,
an original Christmas gift
during a romantic dinner for two.
At Maison Shiiba, you will find the perfect scented candle for a cocooning moment at home, on rainy and cold evenings in winter. It is also a great idea to liven up a romantic dinner or a summer evening by candlelight...
How not to succumb to the charm of a soft and warm interior!
These are perfect scented candles for events such as weddings, baptisms or religious holidays such as Shabbat. Offering an original and personalized gift when you are short of ideas now becomes child's play! We sublimate the art of giving, but also of indulging yourself to offer yourself a bubble of well-being, a moment of relaxation just for yourself.
Scented candle with secret & personalized message
Our scented candles, are handcrafted in France with vegan wax and perfumes from Grasse. They allow you to sublimate your interior decoration, to create a pleasant and magical atmosphere by forever associating a scent with a particular moment. Indeed, our fragrances play an important role in your mood, and they can influence the way we feel. Just choose the product that suits you, strike a match and enjoy the atmosphere of your dreams.
By selecting your personalized scented candle, you can add the option of a mantra message that will allow you to live your day in a positive way. You can also choose our candle at secret message personalized that you create according to your inspiration to convey sweet words, an announcement or a humorous message.
Find our selection of scented message candles
Make your space a haven of well-being and serenity with the full range of original products made by Maison Shiiba. Unwind after a long day by creating a soft glow while immersing your surroundings in a rich, luxurious scent with our golden pot products. You will enjoy French elegance.
Choose your favorite scent and turn it on to enjoy its fragrance and the atmosphere it will generate. Turn this simple gesture into a ritual and enjoy this moment of intimacy at home. Your candle with message will spread its scent quickly and intensely in the room after a few minutes after lighting it. Thanks to their formula based on quality vegetable wax, their wick in 100% cotton, our message candles continue to diffuse their fragrance even when turned off.
Opt for warm lighting in your home
Light up your interior with the light and warmth of scented candles for a unique and pleasant atmosphere… Our original scented candles with delicate fragrances will also diffuse a subtle scent in your interior.
The personalized vegan scented candles are also a chic decorative object thanks to their golden pot which adapts to all interiors. All year round, whether in summer or winter, a Maison Shiiba creation will always have its place in your home. Our candle, lit or extinguished, is an object decorating your living room, your bedroom or your bathroom.
Developed in collaboration with the greatest perfume professionals, our scented candles offer you a real circuit through the senses. From floral scents to woody fragrances, our candles made in France release your emotions.
The Shiiba scented candle is more than a simple scented candle, discover the secrets of our collection of unique products created with our care.
✓ Made in Cannes: At Maison Shiiba, a personalized secret message candle is made with love in our workshop.
✓ Quality of the components: Unique fragrances, diffused in an optimal way by our vegetable wax candles.
✓ Traditional know-how: All our Products are created by hand
Choosing the right eco-responsible scented candle at Maison Shiiba
Consuming better, local and organic, is not a label adopted exclusively in our habits. At this time, it is now possible to adopt a more ecological and responsible for the environment purchasing habit in different areas: organic cotton clothes, organic sheets or even in decoration. interior of your house !
By merging fragrance and light, scented candles take a turn to be more natural while bringing a touch of subtle softness and fragrance to your interiors. But how do you choose the right natural scented candles ?